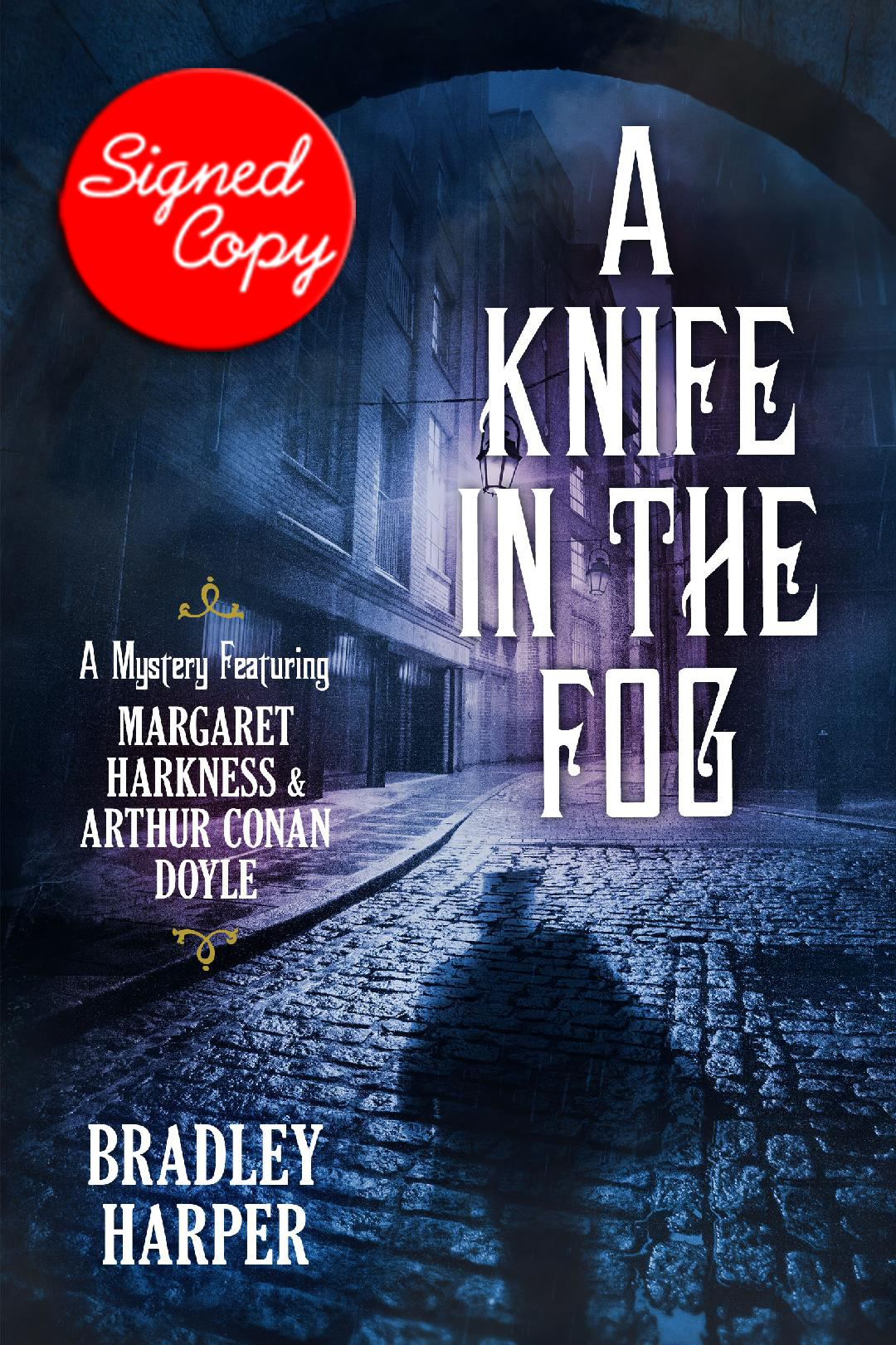 A KNIFE IN THE FOG
 AUTOGRAPHED  
by Bradley Harper 
Physician Arthur Conan Doyle takes a break from his practice to assist London police in tracking down Jack the Ripper in this debut novel and series starter. 

September 1888. A twenty-nine-year-old Arthur Conan Doyle practices medicine by day and writes at night. His first Sherlock Holmes story, A Study in Scarlet, although gaining critical and popular success, has only netted him twenty-five pounds. Embittered by the experience, he vows never to write another "crime story." Then a messenger arrives with a mysterious summons from former Prime Minister William Gladstone, asking him to come to London immediately. 
PRE-ORDER THIS BOOK AND GET IT SIGNED TO YOU BY BRAD!
Book ships on or around October 2.
And purchase made in the same order will be HELD and shipped with this book.
---
 ALSO AVAILABLE
LIMITED QUANTITY
SIGNED BY LAURELL K HAMILTON
CLICK ON THE COVER TO LEARN MORE